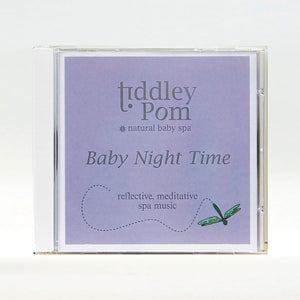 Icelandic composer and guitarist, Fridrik Karlsson has created three soundtracks with guitar chords and percussive wind chimes that lilt like a lullaby.
Set the lighting low, stroke your baby on the hand or head, and let the worries of the day melt away as your child drifts off into the land of nod. Ideal for parent and baby to listen to together and de-stress after a busy day.

You will receive a physical CD and a link to download the same music direct to your PC or Phone.
Duration of one hour.