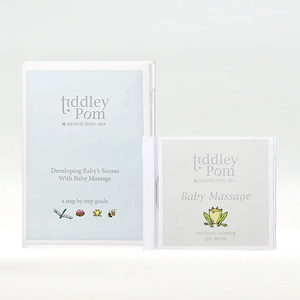 Save £10.00 when you buy our Baby Massage Instructional DVD & CD Bundle Today! A lovely gift or for those who want to learn how to massage their baby.
The bundle includes:
Our amazing step-by-step DVD on how to massage your baby PLUS a beautiful collection of relaxing baby massage music on our baby massage CD.
All three items total £25.00 when bought separately - enjoy all three today for just £15.00 meaning you save £10.00